FOR BOARD MEETING AGENDAS AND MINUTES, CLICK THE LINK BELOW:
School Board 101
"FREQUENTLY ASKED QUESTIONS ABOUT PENNSYLVANIA SCHOOL BOARDS"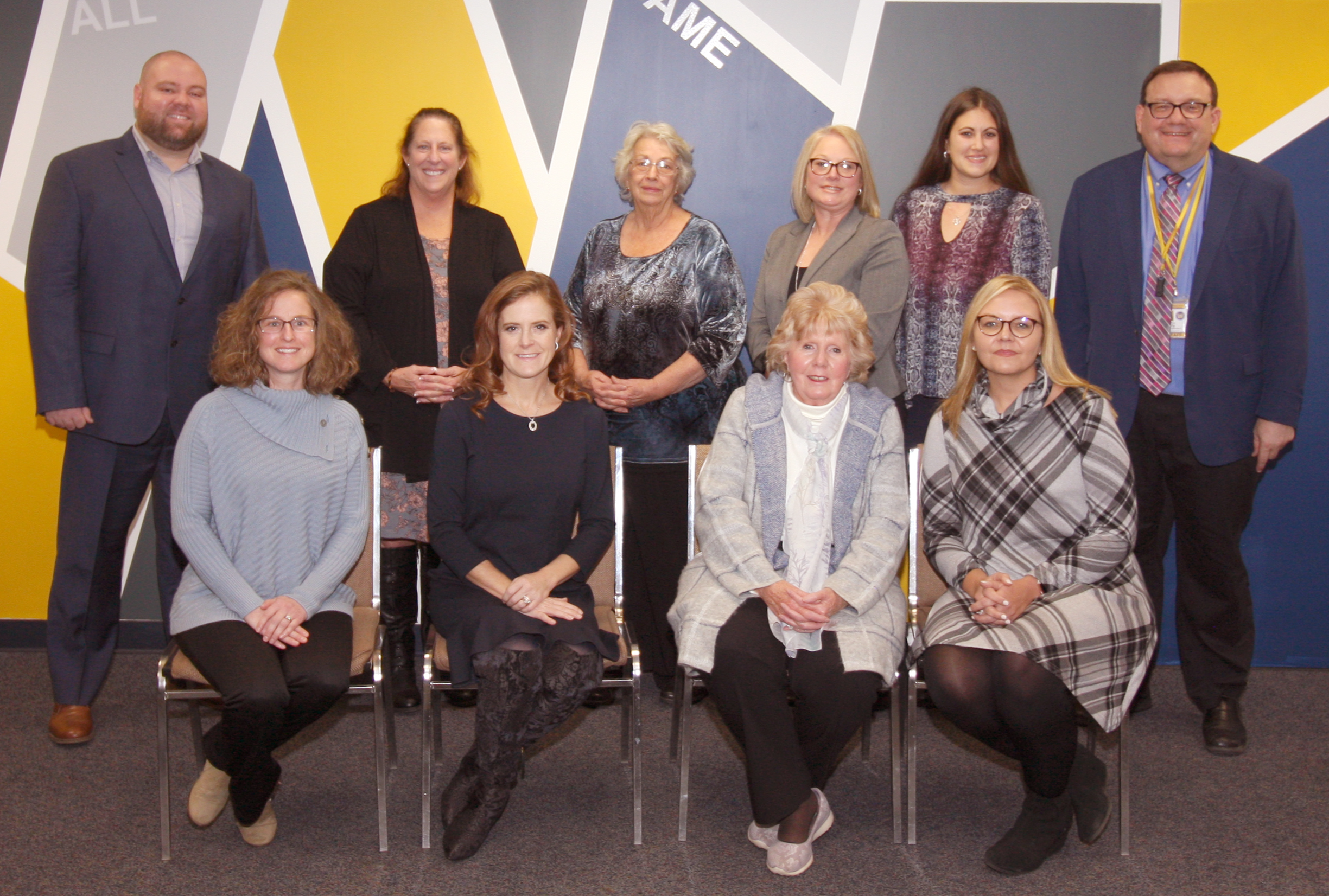 All public meetings begin at 7:00 p.m. Deliberation and/or official action may take place at all advertised meetings below. Meetings will be held in the High School Resource Center at 300 Wood Street, New Wilmington, PA 16142, unless otherwise noted. Please bring a device to access Board Docs for the detailed agenda and attachments.
2022 Pre-board/Work Session Meetings and Regular Meetings, as advertised herein.

BOARD MEETINGS WILL BE IN-PERSON AND IN THE RESOURCE CENTER.

January 18, 2022
January 25, 2022
February 15, 2022
February 22, 2022
March 15, 2022
March 22, 2021
April 19, 2022
April 26, 2022
May 17, 2022
May 24, 2022
June 21, 2022
June 28, 2022 (If Needed)
July 19, 2022
July 26, 2022 (iI Needed)
August 16, 2022
August 23, 2022
September 20, 2022
September 27, 2022
October 18, 2022
October 25, 2022
November 12, 2022
November 22, 2022
December 7, 2022 (Reorganization & Work)
December 13, 2022 (Regular)
Current Members:
(Solicitation of Board Members by organizations or corporate interests are forbidden and will not be tolerated)
Mrs. Vanessa Russo, President (vrusso@board.wasd.school)
Mrs. Diana Caiazza, Vice President (dcaiazza@board.wasd.school)
Mrs. Nicole Cox (ncox@board.wasd.school)
Mrs. Carol Harris (charris@board.wasd.school)
Mr. Broc Johnson (bjohnson@board.wasd.school)
Mrs. Julie Ochs, Asst. Secretary (jochs@board.wasd.school)
Mrs. Nancy Phillips (nphillips@board.wasd.school)
Mrs. Kathryn Riley (kriley@board.wasd.school)
Mrs. Kirstan Tervo (ktervo@board.wasd.school)
Dr. Jeffrey Matty, Superintendent (matty@wasd.school)
Mr. Joshua Latore, Director of Finance & Operations
Mrs. Debra Crum, Board Secretary and Assistant Business Manager
Mr. Michael Bonner, Solicitor
Board Committees (*denotes chairperson):
Academic & Curriculum: *Mrs. Caiazza, Mrs. Ochs and Mrs. Cox **Meets 5:30pm on Regular Session nights
Athletics & Athletic Facilities: *Mr. Johnson, Mrs. Cox and Mrs. Harris **Meets After the Regular Session meetings
Budget & Finance: *Mrs. Tervo, Mrs. Caiazza and Mrs. Riley **Meets 5:30 on Work Session meeting dates
Buildings, Grounds & Security: *Mrs. Ochs, Mrs. Harris and Mrs. Phillips **Meets the Friday before the Work Session at 10AM
Personnel: *Mrs. Riley, Mr. Johnson and Mrs. Cox **Meets as needed
Policy: *Mrs. Phillips, Mrs. Tervo and Mrs. Ochs **Meets after the Work Session Meeting

The Board President and Superintendent are ex-officio members of each committee.
**Committee Meetings are subject to change. Board Docs is the ultimate source of truth regarding committee meeting times.