News & Updates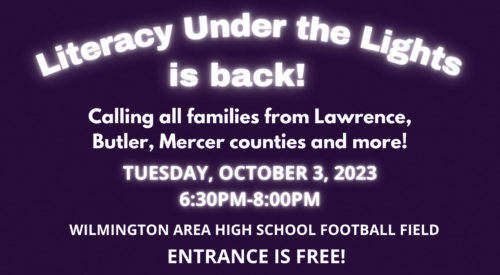 Come join us on Tuesday, October 3 for Literacy Under the Lights! We had an awesome turnout last year and hope to see even more families this year. The event runs from 6:30 to 8 p.m. and is free. You … →
---
Students in grades 5-12 will have their pictures taken on Monday, September 25th. All students should plan on having their picture taken that day.
---
WELCOME TO PARENTSQUARE The Wilmington Area School District has chosen a new platform for communication called ParentSquare. ParentSquare is a unified communications platform that is designed to keep parents and guardians informed and encourage greater engagement and connection with the … →
---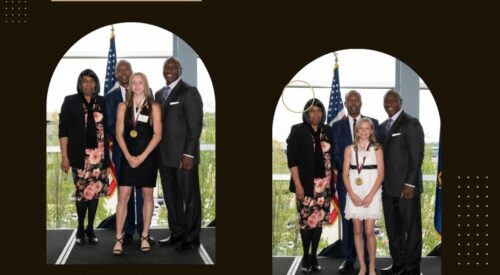 Maya and Aliyah Jeckavitch were recognized as recipients of the prestigious Carson Scholar Award at the 2023 Carson Scholar Banquet at Acrisure Stadium in Pittsburgh on Sunday, April 23rd.  Maya is a 6th-year recipient and Aliyah is a 4th-year recipient of this … →
---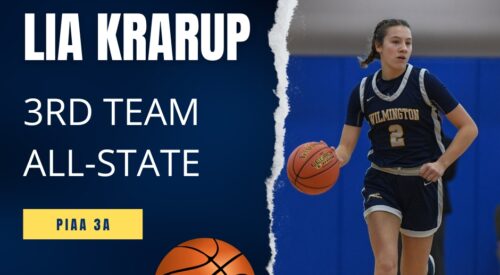 Lia Krarup was named 3rd Team All-State by the PA Sports Writers. This is a tremendous honor, especially as a sophomore. Congratulations, Lia, very well deserved!
---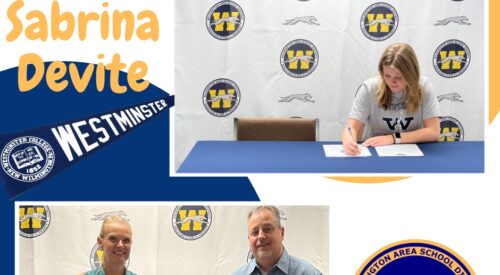 Congratulations to Sabrina Devite for signing her National Letter of Intent to continue her academic and athletic career at Westminster College! Sabrina will be playing soccer for the Titans!
---
April 5, 2023 |
Posted in
Events
Wilmington Area Elementary School held the 2nd annual Spring Spectacular for Kindergarten and First Grade students on Tuesday, April 4. Before a fun and festive egg hunt on the football field, our youngest greyhounds paraded around the track in their … →
---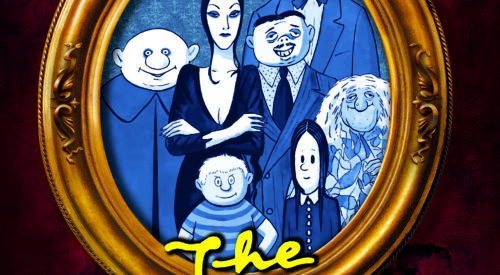 SPRING MUSICAL INFORMATION They're creepy and they're kooky! And at WAHS! The Addams Family musical Thursday 16th @ 7pm Friday 17th @ 7pm Saturday 18th @ 2 pm and 7 pm Tickets are $10 for adults and $5 for students … →
---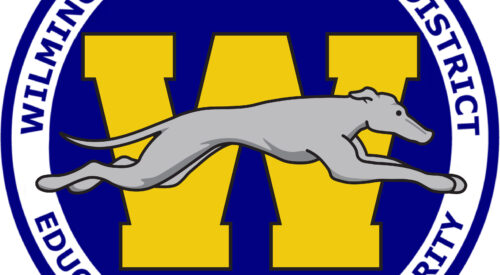 The Wilmington Area School District is accepting Letters of Interest to fill in a vacancy on the Board of  Directors. The vacant term will expire in December 2023. Applicants must be a registered voter and resident of Wilmington Area School … →
---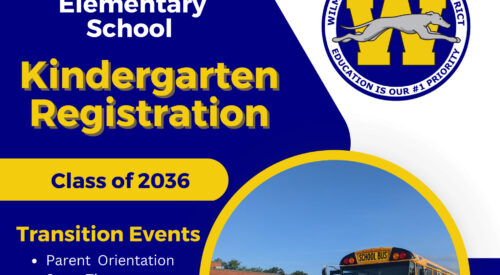 Wilmington Area School District would like to announce Kindergarten Registration for the fall of 2023. If you have a child who will be 5 years old on or by August 15, 2023, check out our Transition to Kindergarten information! Online … →
---