Author Archives: Pat
Congratulations to Samantha Gioan and Thomas Hetzer for being recognized for their greatness in the classroom and being awarded January's Students of the Month. Samantha was nominated by Ms. Kenny because of how pleasant she always is and her willingness … →
---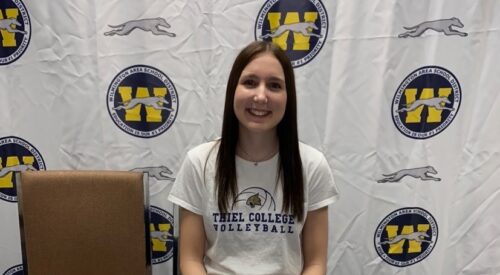 Congratulations to Kara Haines for signing her National Letter of Intent to continue her academic and athletic career at Thiel College! Kara will be playing volleyball for the Tomcats!
---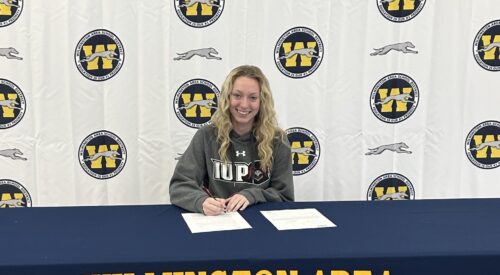 Congratulations to Emma Mason for signing her National Letter of Intent to continue her academic and athletic career at Indiana University of Pennsylvania! Emma will be participating in both Cross Country and Track & Field while at IUP.
---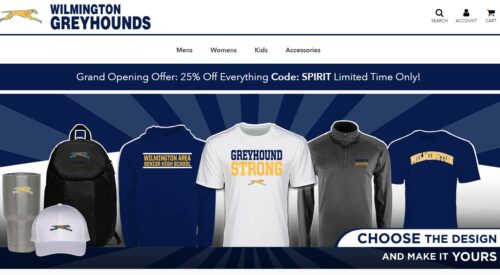 WASD APPAREL STORE IS NOW LIVE Head's up! Your new 24/7 Wilmington Sideline Store is officially up and running. To celebrate, we're offering fans an epic, month-long promotion–25% OFF sitewide when you use code SPIRIT. Stop reading and start shopping … →
---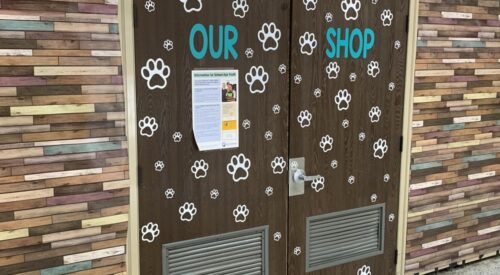 Our SHOP, Our School Helping Our People, continues to meet and serve many student requests.  If you are a part of a business, organization, or church, or are an individual who may be interested in making a donation to Our … →
---
The Westminster College Chemistry Department hosted Wilmington's chemistry classes for a fun day of experiments and a tour of their new laboratory facility. It was a great experience for the students to perform college-related experiments, work with materials not accessible … →
---
On December 15th, Mrs. Sarver's CHS(College in High School) Chemistry classes traveled to the University of Pittsburgh for part of their lab requirements for the program. The students completed two 3-hour lab experiments while they were there. It is a … →
---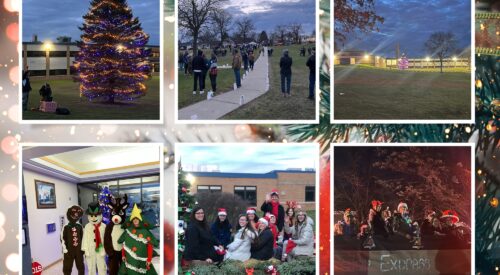 What a night! Festivities kicked off with a performance from our Greyhound Marching Band. JP Davidson had the honor of lighting the Christmas tree in front of the High School. Members of the administrative team and faculty then rode in … →
---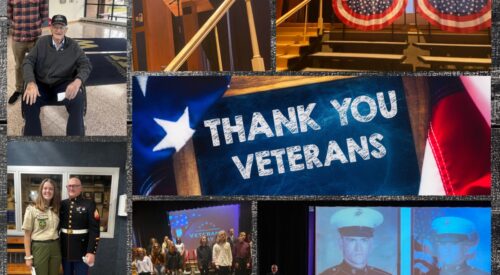 Students were treated to an assembly today to celebrate Veterans Day. Our band opened the assembly with the playing of "Washington Post March" and "A Patriotic Salute." Mr. Donald Hepler was honored for his brave service during World War II. … →
---
Using criteria set by the state and national offices of FBLA, the Hollis and Kitty Guy Award recognizes outstanding local chapters that have actively participated in projects and programs identified with the goals of the organization. The announcement came at … →
---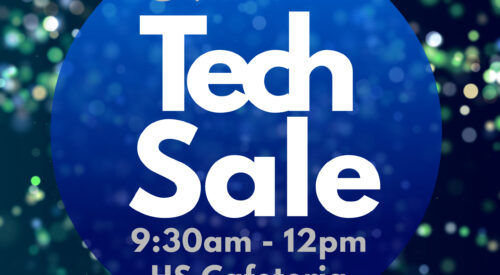 We will be holding a used technology sale on devices such as Chromebooks, laptops, MacBooks, iPads, printers, monitors, and much more!  The sale is being held on Saturday, November 19th from 9:30am to 12pm in the high school cafeteria. We … →
---
Our very own Tracy Andrews will be presenting at the PA Educational Technology Expo & Conference(PETE&C) in February.  PETE&C is the largest educational technology conference in Pennsylvania. PETE&C averages over 2,500 attendees each year representing school districts, educational entities, and … →
---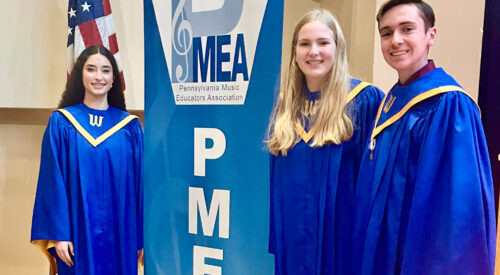 Three WAHS students represented our District in the PMEA 5 Honors concert hosted at Westminster on Saturday, Oct 22. Lauren Erson, Colin Buckwalter & Maddalena DiMuccio along with Ms. Slezak spent Thursday -Saturday preparing for the outstanding concert.  We also … →
---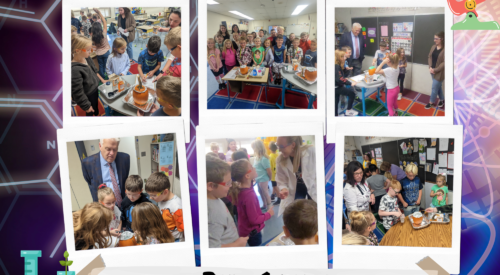 2nd grade conducted a science experiment to reinforce their understanding of the different states of matter.  We combined baking soda (solid) and vinegar (liquid) in a chemical reaction to produce carbon dioxide (gas).  The students used their observation skills throughout this … →
---
Congratulations to the first-ever middle school NJHS inductees! Also, a huge thank you to the teacher sponsors who were there to support them.
---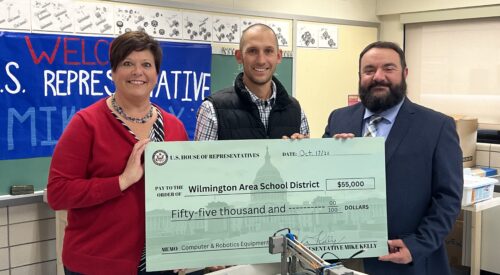 U.S. Representative Mike Kelly stopped by the district to present our robotics program with a $55,000 grant. Mr. Kelly also had the opportunity to interact with students within the program. The grant was through federal Community Project Funding and used … →
---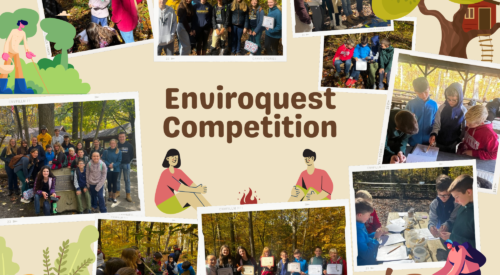 5th through 12th-grade students attended the Enviroquest Competition at Jennings Environmental Center. They competed in the areas of Identification, Processes, and Concepts. They represented Wilmington well, bringing home quite a few awards. It was a great day learning outdoors! Middle … →
---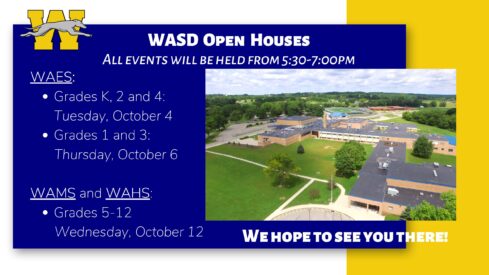 Wilmington Area is excited to open our doors to parents this week and next for open house!  Please note the following dates for each grade level: Grades K, 2 and 4: October 4 from 5:30-7pm Grades 1 and 3: October … →
---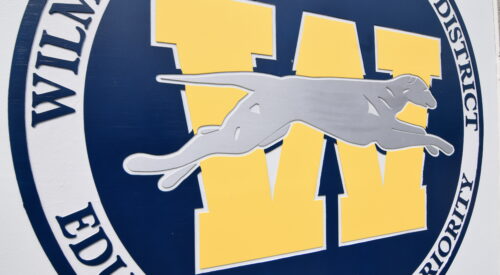 Wilmington Area School District is happy to announce the hiring of LaShana Barnett as our head volleyball coach. She comes to Wilmington with a great deal of volleyball experience including playing in high school and college, coaching, and officiating.  If any girls in grades 9-12 are … →
---